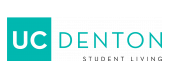 WHAT IS AN INDIVIDUAL LEASE?
An individual lease provides each resident with their own separate lease agreement and responsibility for only his/her rental installments and applicable utility and parking charges. By signing an individual lease, you are only taking responsibility for your rental installments and lease terms and will not be held liable for any delinquent amounts owed by your roommate(s).

LEASE TERM AND RENTAL INSTALLMENTS - WHAT IS AN INSTALLMENT?
The typical lease term is approximately 11.5 months of occupancy which coincides with the university's academic calendar. The resident is charged a total rent amount for the contracted occupancy period. The lease agreement will reflect the total rent amount typically divided into 12 equal installments due August 1 - July 1. These installments do not represent a monthly rent amount and are not prorated.

IS UNIVERSITY COURTYARD OPEN TO NON-STUDENTS?
The per-person contracts are also designed with students in mind. Nonetheless, University Courtyard is an Equal Opportunity housing provider and welcomes applications from non-students. Family members are welcome as well, subject to occupancy limits. Because of the need to match student roommates, non-students must apply together with enough roommates to fill the desired residence.

WHAT IF I NEED ROOMMATES?
We offer a roommate matching service. Every resident completes a detailed roommate profile questionnaire prior to moving in, which University Courtyard uses to match compatible residents based on their responses, including sleep habits, pets, lifestyle, schedule, etc.

WHAT IS THE PET POLICY?
Yes, we allow pets. There is a $400 pet fee (half-refundable) upon lease signing and $20 per month charge. Please contact the office for more details.

WHAT IS RENT PLUS?
Build your credit by paying your rent on time!
Rent Plus enables you to build your credit by simply paying your rent on time. This means no additional lines of credit, no loans, no credit cards, and no high-interest rates. Simply pay your rent on time each month and Rent Plus will take care of the rest.

WHAT IS RENTERS INSURANCE?
As a company, we require all residents have an insurance plan with $100k liability. RLIP/POPIC covers that for those who are interested. Any third-party plans must meet this minimum coverage requirement & be uploaded properly. We offer this plan for a low rate of $11 per month. You also have the option of providing your personal renters insurance as an alternative.

WHAT IS THE UTILITY CHARGE?
UC Denton offers a $20 electricity cap and free cable/internet.

EMERGENCY MAINTENANCE
If you have an emergency maintenance problem after Office hours, Please call (813) 413-4588 and the voicemail will redirect your call.